Skip to content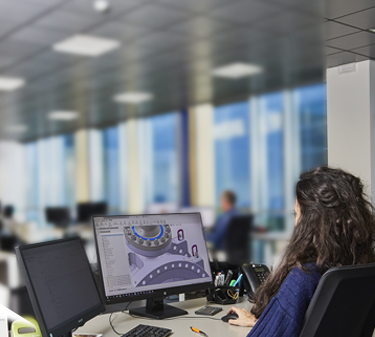 The Group
Research
& Development
Leading Role
The continuous investment in development of new technologies, materials and services, has driven in the years PetrolValves in playing a leading role in the complex and engineered flow systems for the oil and gas industry.
From the early beginning, as remarked by the very first ever registered patent for Top Entry Ball Valves appeared on the market in the late 60ties, our efforts in R&D have been ensuring to meet challenges demanded by the evolving market and customers' requirements.
A dedicated team of engineers, with expertise in design, FEA / CFD simulations, advanced materials and coatings, welding process and testing processes work continuously on creating new solutions and products.
In-house testing capability enables dedicated qualification activities in order to prove prototypes performances under service condition or most stressing load cases.
Furthermore, due to a global network of partnerships with suppliers and universities, together with our commitment to drive innovation, has allowed to be awarded of many co-developments with major companies to introduce new solution within the industry.
Past and recent developments, innovative solution for demanding application:
Past and recent developments, innovative solution for demanding application:
Ultra-deep water
HPHT (High Pressure High Temperature)
Hydrometallurgy
Material science and coating for complex applications
Ongoing developments, Forward-thinking fields of application:
Ongoing developments, Forward-thinking fields of application:
Smart manufacturing
IIoT (Industrial Internet of Things) / AR (augmented Reality) Solutions
Integrated Platform
Energy Transition