Skip to content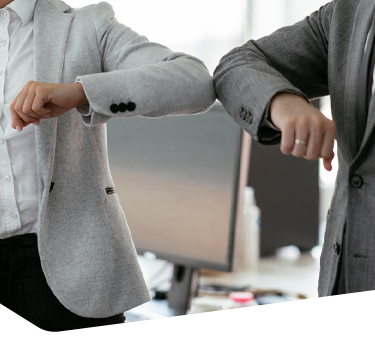 Covid
Working through Covid-19 pandemia
People throughout the world have been impacted by the coronavirus pandemic, we are working across our Group in response to these unprecedented circumstances to help prevent the further spread of the virus, while also supporting the needs of our customers, employees, suppliers and communities.
We always put the health, safety and security of people first.
A Covid committee was promptly set-up in February 2020 to meet on a regular daily and weekly basis to address and respond to the ever-changing conditions in the countries where our people operate.
Protecting Our People
At the end of February, when pandemic broke out in Italy we introduced a set of measures to avoid virus to spread in our company such as all good practices from sanitation, additional office cleaning, distancing people in offices, providing masks, gloves and installing disinfectant dispensers. Time schedules for blue-collars and employees were deferred to avoid gatherings and limit interactions with external persons (inspectors, suppliers, advisors) by fostering remote communication.
All scheduled training sessions and meetings were turned into online sessions. National and international business travel programmes were suspended.
When lockdown was imposed, Information Technology department worked throughout a weekend to enhance our system allowing 100% of external connections across all teams and a full activation of workforce in remote working.
The measures put in place assured all white collars operating remotely since day one.
Our first priority will always remain the safety and health of our people. All employees that operate office tasks can work from their homes when needed.
Our people involved in manufacturing or service operations (ie. field service engineer) continue at their normal workplace, as well as those employees that need to operate from their offices, complying with several health and safety processes that have been introduced to help protect them.
That includes operating daily robust protocols for health and pre-mobilization checks, travel and workplace access, cleaning procedures, a new shift model, periodically Covid swab test campaign involving manufacturing workforce, social distancing and isolation.
Sanitation processes in our headquarters: 12
Purchased masks: 85.000
Purchased gloves: 55.000
Sanitiser gel: 350 litres
Covid swab tests run: 650
Serving Our Customers
Since the coronavirus outbreak began, we have been focused on ensuring our products are delivered safely and on time.
A bulleting update is sent to our customers whenever the local government measures get more restrictive and lockdown rules become effective, in the first pandemic wave it was sent on a weekly basis now biweekly. Our purpose is to reassure our customers about our business continuity plans and more specifically about our current production capacity and mitigation actions capacity to tackle with any possible risks related to sub-suppliers, 3rd party services and logistic aspects.
Transparency and communication are key to keep our customers updated and aware of our commitment.
Supporting Our Suppliers
To support PetrolValves' suppliers network we have developed in collaboration with SACE (the Italian Export Credit Agency) a reverse factoring program making available an important amount of cash flow relief for small and medium sized suppliers.
Ensuring Our Operations
We are following the advice of relevant national health authorities in every country where we operate.
At every operating site we have robust business continuity plans in place to make sure we can continue to provide the necessary support to our customers delivering our products and services regularly.
We are currently not experiencing any serious disruption to our operations due to coronavirus and our commitment to our customers and suppliers remains the same.
Helping Our Communities
All of us are impacted by the global spread of COVID-19 in some way.
Our response goes much further during this difficult time.
Our bond with the community implies a concrete commitment locally, serving and helping the communities where our people live, and our businesses operate.
These include contributing €100.000 through donations of sanitary goods to Castellanza and Piacenza hospitals, and making available €10.000 of food and primary goods to a local charity association.
Our commitment to keep our promises to our Employees, Clients, Suppliers and Communities will remain our main focus, always putting the health, safety and security of our people first.